Extended tours of the picture galleries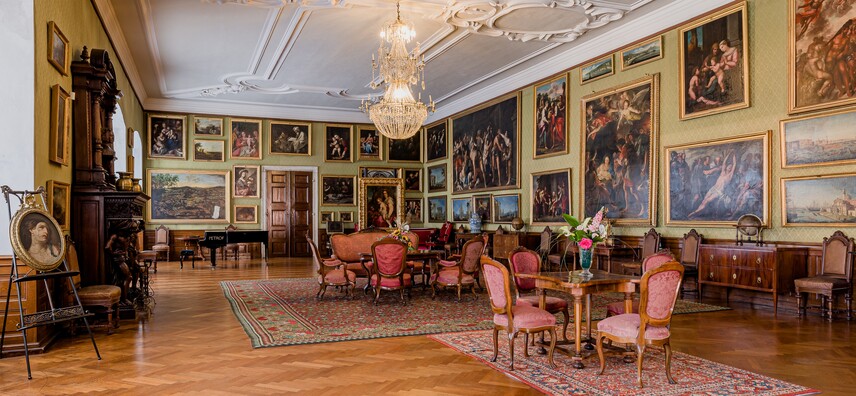 " Story of castle paintings "

An extraordinary tour of the large and small picture rooms of the castle with extended interpretation and extended duration (approx. 50 min.).
A guided tour of the collection of paintings by important painters that Joseph II gathered from his other residences. Colloredo-Mannsfeld to the Opočno castle at the end of the 19th century.
Held only on pre-announced dates.
Group capacity max. 12 persons.
Only in Czech language!

Tickets can be purchased in advance at the castle box office or online (cannot be reserved):

With your purchased ticket, please arrive at the arcade courtyard at the appointed time.

Photographic or film material may be taken at events by the castle administration.
Change of programme and dates subject to change.